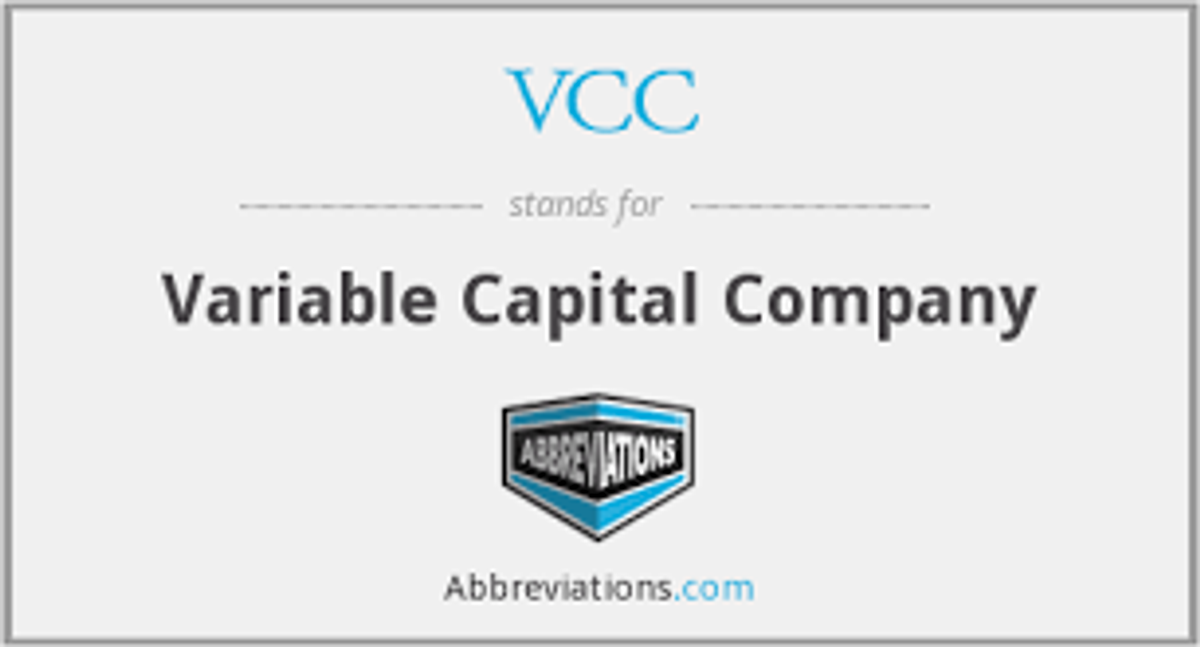 Variable Capital Companies
1) Definition:
The Variable Capital Company (VCC) is a new corporate structure for investment funds constituted under the Variable Capital Companies Act which took effect on 14 Jan 2020. The VCC will complement the existing suite of investment fund structures available in Singapore.
2) Why VCC?
There is currently a disjunct between the place where a fund is set up or incorporated (i.e. its place of domicile) and where it is managed. Today, many funds managed out of Singapore are domiciled overseas.
One reason for this disjunct is that the existing fund structures in Singapore (such as limited companies under the CA, limited partnerships and unit trusts) have limitations when used as vehicles for investment funds. However, we have strong fund management capabilities.
Consequently, some investors choose to invest via the more flexible fund structures
found in other jurisdictions, but have the funds managed out of Singapore, as the
substantive fund management expertise is located here.
The VCC is a new fund structure without the limitations of the existing fund structures. With the VCC, Singapore now has a structure comparable to that of other international fund domiciles. It will complement the existing fund structures and add to the suite of investment vehicles on offer, thus giving investors more choice.
3) Advantages of the VCC
The VCC will:
provide greater flexibility, thereby facilitating investment fund operations and catering to the needs of global investment funds;
help fund managers in Singapore reap economies of scale and achieve cost efficiencies; and
facilitate re-domiciliation.

For more information & registration, please contact us @ [email protected]