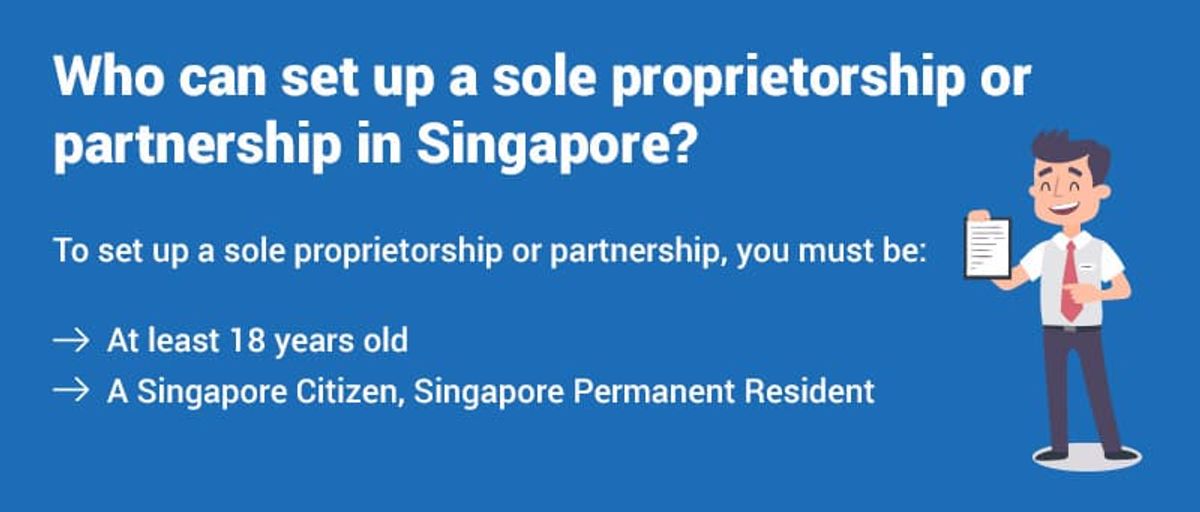 Sole Proprietorship Registration
1) Who can register sole proprietorship?
a) Nature person: a1) At least 18 years old; and a2) A Singapore Citizen, Singapore PR or an EntrePass Holder
b) Foreigner: Foreigners who are residing overseas and want to register either a sole proprietorship must appoint at least one locally resident authorised representative.
c) Company: Local Company maybe acceptable as owner of sole proprietorship
2) Restriction
If you are currently self-employed, you must top up your Medisave account with the CPF Board before you register a business, become a new owner of an existing business, or renew your business registration.
If you are a self-employed person and earn a yearly net trade income of more than $6,000 a year, you need to contribute to MediSave. Your MediSave payable is based on your age and net trade income for the year.
Source from: ACRA & CPF website